A bench grinder is an essential tool to own if you are a do-it-yourselfer. It can be used for buffing, sharpening, honing, and polishing different types of materials like wood, plastic, and metal. Learn the best bench grinder mounting ideas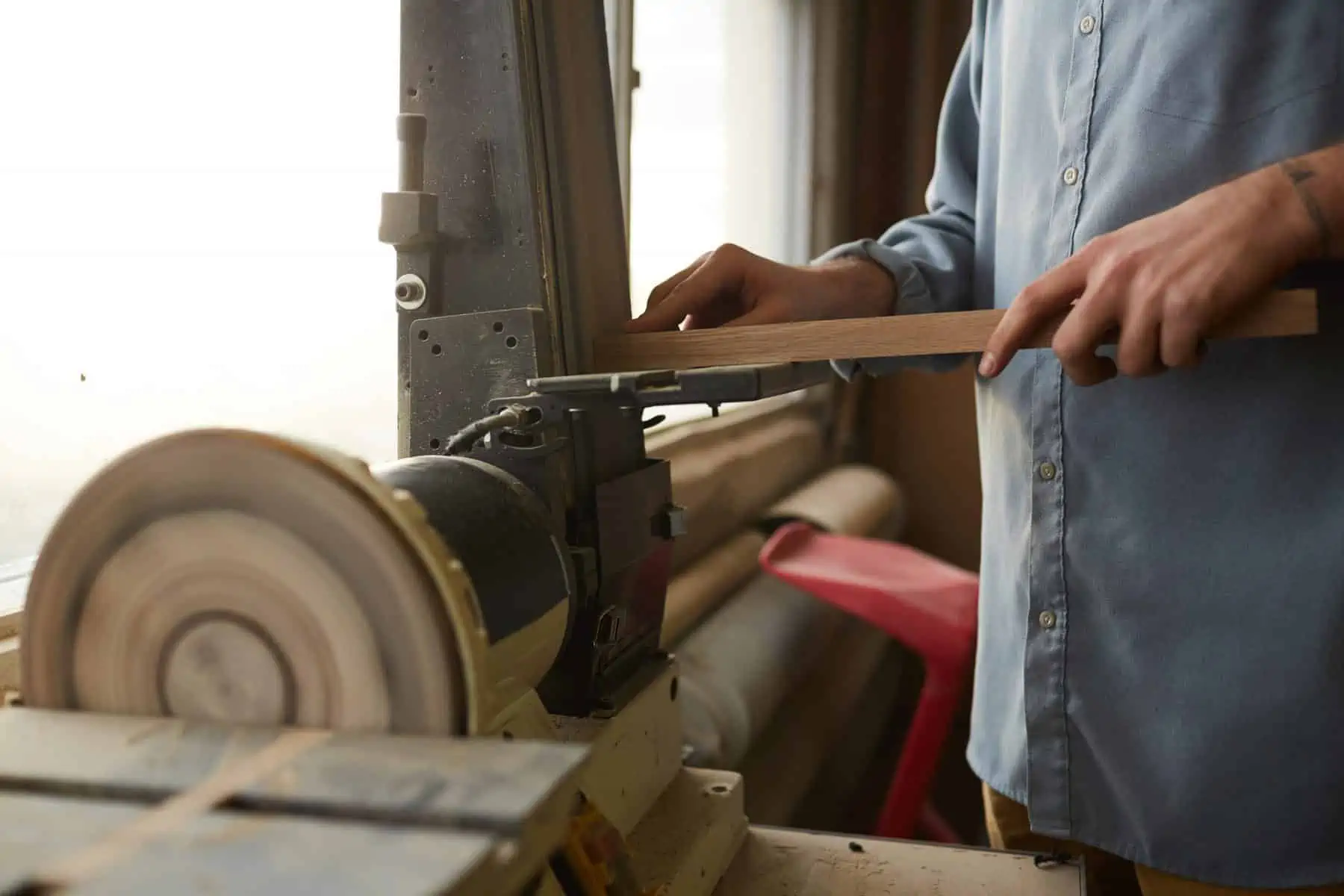 To get the most out of your bench grinder, it is important to have a proper mounting system in place. Mounting brackets or stands allow you to adjust the height as well as attach other accessories such as dust collection systems and lights to ensure safety when using your bench grinder.
There are many different ideas that you can use for mounting yours safely, so read on for some great tips.
12 Different Bench Grinder Mounting Ideas
1. Bench Grinder Vise Mount
This method involves mounting your bench grinder to a piece of angled metal and then securing it to the vice for added stability. This can be done by fastening the vise to a sturdy workbench and then installing the bench grinder on top of this.
Check out the video from Derek's Workshop and Projects to watch the process so you can do the same. 
2. Bench Grinder Wall Mount
if you don't have a sturdy workbench, you can still mount your bench grinder on the wall using some strong wood, a saw, clamps and wood glue. This method will allow you to use your bench grinder in any room and it can be easily removed when not needed.
Check out Instructables for a detailed guide on how to do this.
3. Bench Grinder 2 For 1 Mount
If you're pressed for space, then Ronald Walters came up with this genius idea of combing a wall shelf and attaching a larger bench grinder mount to it. In his video, he mounts them each to a rotating plate with a locking knob to secure it firmly in place so you can use either one at the same location.
Go to his channel under his name, Ronald Walters to see how this is done and save space while you're at it.
4. Wall-Mounted Grinding/Buffing Station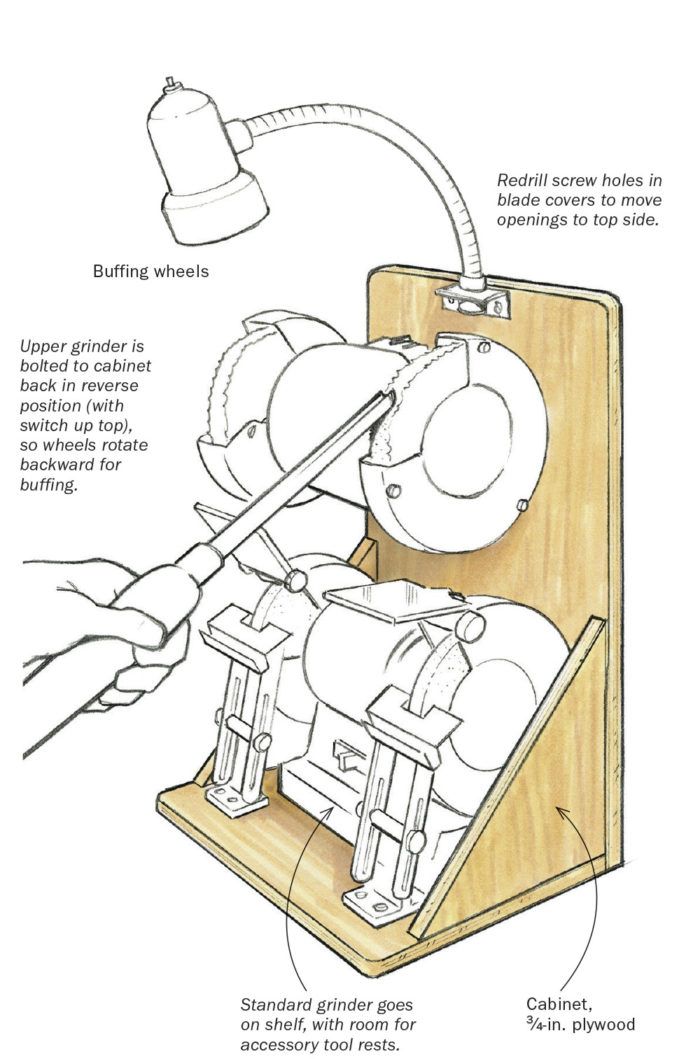 Similar to a wall mount, yet inverted and much larger to accommodate space for two grinders, a buffer, and other supplies. This is the perfect idea for a professional garage or body shop that needs to save space and have all their utility machines in one place and not take up valuable bench surface areas and space. 
Get the details on this mount from FineWoodworking to get started.
5. Bench Grinder Stand with a Wall Mount
This involves using blocky metal pipes or pieces and welding them into two separate structures to build a bench grinder stand that is sturdy and can be combined with a wall mount with a slider to make your bench grinder easily accessible near the entrance of your garage.
This may be a bit more of a complex project to take on and the video only has music in the background (No voiceover) so you might also need to be a bit innovative.
Check out the video from Made In Garage to see how this is done, then give this challenge a try for yourself if you find yourself needing this particular mount.
6. Small and Removable Bench Grinder Wall Mount
This idea incorporates using a hitch receiver tube, ball mount, and a 3/16″ flat bar, and then using a cut-off wheel and welding them together to create a rectangular plate with the bench grinder mount incorporated into it. 
This is probably one of the most unique ideas that can be attached to the wall using heavy-duty screws and then removed when not in use by unscrewing the screw and re-attaching quickly. 
Go to the page on GMFullSize for inspiration on how this is done.
7. Flip Stand For A Bench Grinder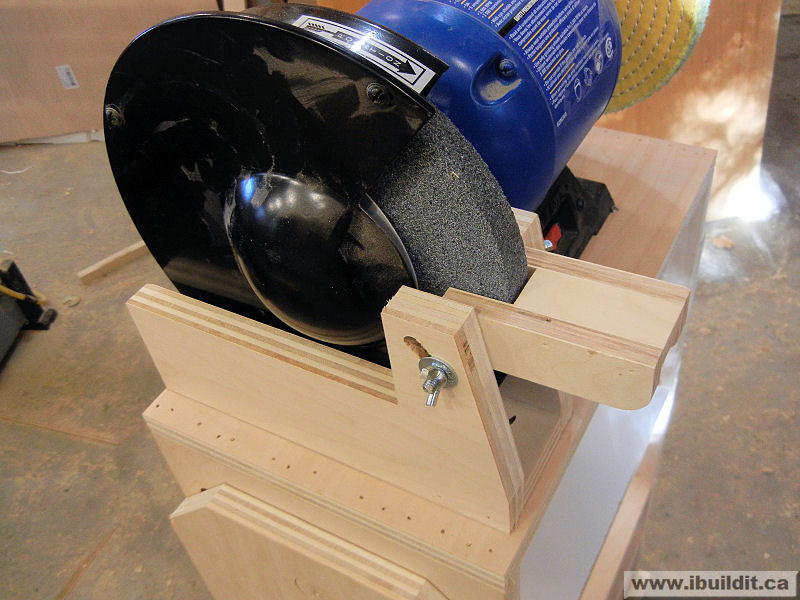 Just the way it sounds, this involves making a stand that can flip over to over or under with plenty of storage shelves. This is perfect for a garage workshop that has lots of materials available and rarely uses the bench grinder in the same room.
Get all the details on this idea from iBuildIt to see what you need to get started on your own flip stand.
8. Bench Grinder Mount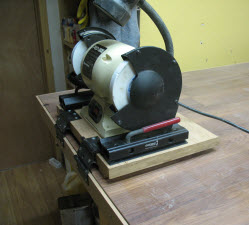 Going back to the basics, this is a very simple idea using pieces of metal and welding them together in a tripod type of shape to hold the grinder securely in place. This can be done with larger or smaller versions of bench grinders depending on your needs.
Take a look at how to do this from Mig-Welding to see what you will need and then get started.
9. Bench Grinder Mounted on Workbench
Another simple idea involves using a piece of wood and clamping the bench grinder in place to use it. This is perfect for those who have workbenches at home or garage where space isn't an issue and need a quick grinding solution without requiring too much setup time. 
The best part about this idea is that you can make your own custom swinging version of it using hinges and then bolt it in place when you need to use it.
Head over to wwgoa.com to see the steps for making this mount.
10. Vibration-free Grinder Stand
If you are someone who is using a bench grinder for precise work such as sharpening blades or chisels, then you will need a stand that doesn't vibrate.
This is where the page from Instructables will help solve your problem so take a look their tripod design and get ready to solve your problem. 
11. Rotating Dual Bench Grinder Stand
Like the flip stand idea, this is a more permanent solution with two grinders on each side of the same amount on the same stand. This can be done by making a custom frame and then having a locking mechanism in place to make sure it is solid and won't move when you are using it. 
You can take inspiration from the video shown on Cody's channel.
12. Under Bench Storage For Grinder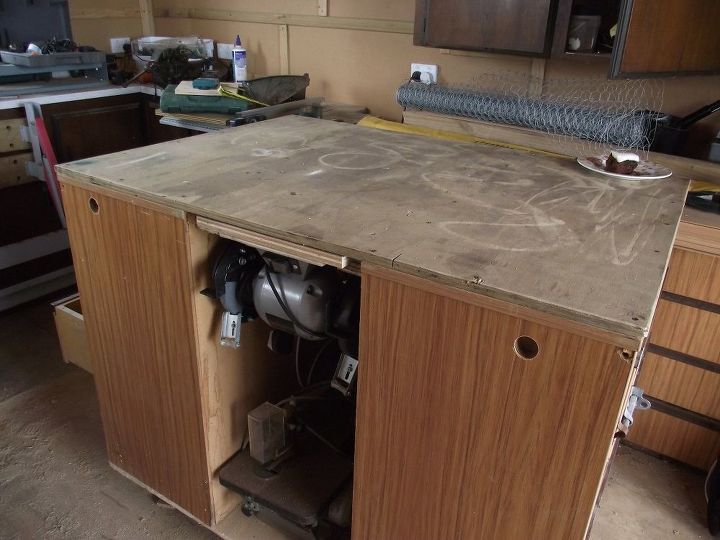 This also involves mounting the grinder to a flat piece of wood on the underside of a workbench using a custom-made slider railing that can be clamped in place and then simply slide out, rotate and slide back in when wanted for use. 
This is perfect if you have a lot of tools and other materials stored on your workbench and need to conserve space by storing the grinder underneath when not being utilized.
Get all the details from HomeTalk to see how this is done.
Conclusion
These are just some of the ideas that you can use to get your bench grinder mounted in a safe and secure way. You can use one of these methods or come up with your own idea based on your specific needs. Just make sure that whatever solution you choose, is solid and won't move when you are using it.
Safety should always be your number one priority when working with any type of power tool. So take some time to think about what you need and then get started on your own project. Good luck!
Other Recommendations
I am a woodworker with over 21 years of experience crafting everything from furniture to ornamental pieces. I take pride in my ability to bring out the beauty of the wood I work with, creating unique and lasting objects. My passion for woodworking has been a life-long pursuit and I strive to push myself further and further with each new project. I am dedicated to the craft and take great satisfaction in the final product that I create.Read More.